There is a holiday always quickly approaching. How much extra $$$ could you use?
When was the last time you walked into Target, Walmart or even referred a friend or family to a beauty salon, a mechanic, a restaurant or a specific store for a great sale or some awesome products and they paid you for the referral or for that referral to shop at their business? I am going to go out a limb and guess probably NEVER!
Well, I have partnered with a company that Pays me to shop with them, Pays me for telling others about them and gives me and my team bonuses for helping each other. Now that's awesome. Wouldn't you say? And the Best part is I doesn't take away from my day job…Would that be nice?
Opportunity is Knocking
Now is a great time to get that EXTRA $$$.  You NOW have the opportunity to make huge BONUSES for referring just 8 people to shop with us.  With our biggest holiday season just around the corner, the clock is ticking… So I ask, what would an extra $500 or $1000 do for you and your family?
Although this may be  the minimum  for some or more than enough for others but the truth is the sky is the limit. Don't let FEAR hold you back.  Imagine the possibilities with just these few qualities:  word of mouth referring, determination and a positive mindset.  Partner with me today!!!  Don't let procrastination keep you stagnate and you miss the boat.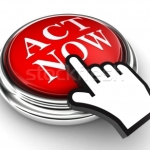 To hear all about how you can partner with me and what we are doing to help families change their financial situation and embark on their Journey to Wealth Click the button NOW..
P.S. Don't let the opportunity slip away from hesitation. Information is free. Become a wellness warrior, lets connect on FB.
Have a Wealth and Wellness Day